Advanced Crafting Tables (or ACT) are the upgraded version of crafting tables. They are crafted by surrounding iron around a crafting table. They have 5 more slots than a regular crafting table and they have a red hue.
Uses
Adanced Crafting Tables function the same as normal crafting tables, other than the fact that they are bigger. They are needed to craft the following (called Advanced Items):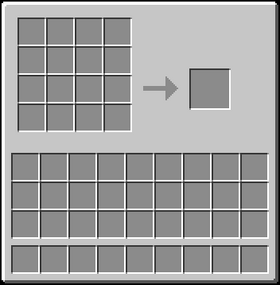 Ad blocker interference detected!
Wikia is a free-to-use site that makes money from advertising. We have a modified experience for viewers using ad blockers

Wikia is not accessible if you've made further modifications. Remove the custom ad blocker rule(s) and the page will load as expected.