About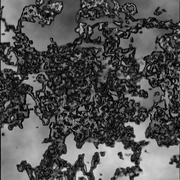 The Defominums are wraithish creatures that are meant to oppose 
Derikas
 and their like. Because of this, they are MUCH stronger than 
Scourge
. The group's name derived from a Paracovonian word meaning 'Death Bringer/Seeker'. Only three people are known to have looked at a  Defominum. They were all Derikas, yet they were still knocked unconcious. These Ferikas were 
Amaros
, 
Carum Oomonus
, and 
EpicFailiure
. This proves that Defominums can cause Apocalypse when broken out from The Paradox.
Members
TBC
Ad blocker interference detected!
Wikia is a free-to-use site that makes money from advertising. We have a modified experience for viewers using ad blockers

Wikia is not accessible if you've made further modifications. Remove the custom ad blocker rule(s) and the page will load as expected.