Note that this does not exist in Minecraft; it was written purely as a fiction article.
Dream Spiders
are a special variation only found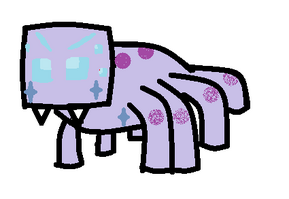 in
The Moongardens
. They possess many unnatural abilities and can be befriended with
Dream Mist
. They are one of the few mobs in The Moongardens.
Behavior
Dream Spiders cannot be hit and can float in the air. They make down-pitched spider sounds. If they see a miner, they touch the ground and look at them for a few seconds, then float away.
Befriended Dream Spider
A Dream Spider that has been befriended can be ridden to fly in the sky. They will constantly follow their owner and have no sit command, but they do have a float command.