This doesn't exist in Minecraft; it's just fiction.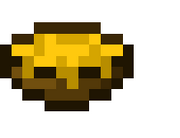 Leether Soup
or
Leether's Stew
is a dish in minecraft like the Mushroom Stew. It can be c
rafted by combining a Mushroom Stew
 with a Golden Nugget 
or by "milking" a Moogold with a bowl. 
When eaten, each bowl of stew restores 7 and 7.2 hunger saturation.
Crafting
They can be crafted by combining a Mushroom Stew with a Golden Nugget.
As an Ingredient
In Ingredients they are used for Brewing.
Advantages
If the player haves Leether Flowers and bowl, they can get to craft a Leether Soup
The bowl is returned to the player empty after the stew has been eaten, and can be re-used to craft more just like Milks and Mushroom Stew.
If the player has access to a Moogold, Leether stew can be obtained trivially in unlimited supply, with no further effort required and no resources expended.
[edit]Disadvantages
Leether Soup does not restore as much saturation as cooked meats, so the player will have to eat slightly more frequently.
While the ingredients and bowls stack, the bowls of stew do not stack in the inventory.
Ad blocker interference detected!
Wikia is a free-to-use site that makes money from advertising. We have a modified experience for viewers using ad blockers

Wikia is not accessible if you've made further modifications. Remove the custom ad blocker rule(s) and the page will load as expected.