This article is purely fiction, The sweeper isnt real.
About
The Sweeper

'

Health

20

Spawn Rate

10%

Drops

TBA
The sweeper is a legndary creeper that Notch had found right after he opened the gates to minecraft. It was a broom in appearance, yet it was a creeper.
"I thought it was a broom so I picked it up.", Notch said. "Glad I was on creative."
Sightings
The sweeper is a legendary creeper that is very endangered. You may mistake it for a mop as it looks like one. Here are the following sightings: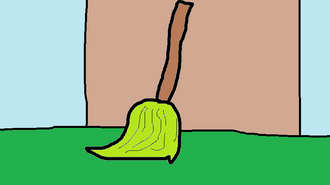 Have you seen the sweeper
If you think you have, send us a picture of the supposed Sweeper and you will be added to the sightings list!