This doesnt exist in minecraft.
About (Fanfiction)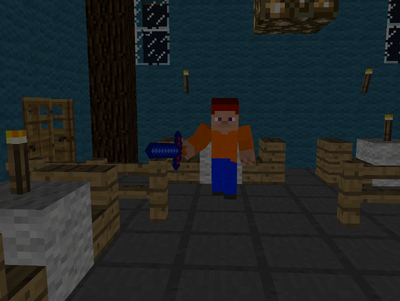 The Unmasker Blade is probably one of the most dreadful weapons that can be used against a tiered creature. Though often referred to as a proper noun by tiered folk, there are actually several unmasker blades. 
The weapon does 5 damage to any mortal creatures (20 health and less), but the damage goes up by 10 for every 100 health that the opponent has.
The blade itself is an extremely rare drop from Stone Golems. 
In fanfictions, The Unmasker Blade is often used to threaten the lives of, or as barter among tiered folk. 
About (Mod)
TBA
Ad blocker interference detected!
Wikia is a free-to-use site that makes money from advertising. We have a modified experience for viewers using ad blockers

Wikia is not accessible if you've made further modifications. Remove the custom ad blocker rule(s) and the page will load as expected.